American Airlines no longer accepts Argentine pesos to pay for ticket purchases, the airline's sales agents said. According to Argentine local media, the new policy was due to currency controls that make it hard to convert receipts into US dollars.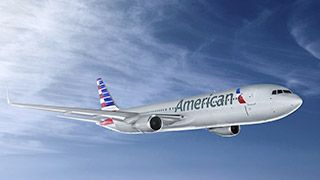 "That's the policy at this moment. It started two days ago," said an American Airlines sales agent.
Asked how long the prohibition, which includes cash and credit and debit card payments in pesos, would last, the American Airlines ticket agent said, "We don't know."
American Airlines, however, will continue accepting payments from customers in Argentina made on foreign credit cards, the agent said. Local media reported that ticket sales made before the airline's prohibition on Argentine cards would be honored.
The situation mirrors that in Venezuela where airlines have around $3.7 billion in ticket sales trapped because of the socialist nation's 12-year-old currency control system, the International Air Transport Association said in June.
"Venezuela and Argentina are at the top of a list of misguided policies and decisions that we are engaging governments across the region to reverse," IATA Chief Executive Officer Tony Tyler said in a speech to industry leaders in Puerto Rico earlier this month.
&nbsp
642 Total Views
1 Views Today